These ideologies have stemmed over the years both contributed by men and women. E.g. If men say they want more half naked females, insecure or alone females will happily oblige. It's the acceptance some women crave.


(THIS IS MY EXPERIENCE/ OPINION GUYS SO DON'T BE COMING FOR ME)
What about u focus on finding a black woman who can do that for u instead of dwelling on the ones who can't. Some ppl dont grow up with examples of that kind of love for one and then u gotta remember maybe…just maybe…its not real. But I'm sure u can find a black woman who can do that for you. It's really not that hard unless u have soft skin and cant take a little attitude.
Men give you all the reason to be mad at their ass, but want you to act like everything's alright. Like hell it ain't alright; you go hear what I got to say. So y'all go to the weak ones, that you could either control, the ones with low self esteem, white women, etc. Step your damn game up, and maybe you could get with the best (Black women)…….


Look at the 60's how sexist it was. Women had a certain aesthetic they had to follow in order to have a husband/ find one. You had to look desirable. That is the reason they are bitter and lonely! Thinking sex is Power when it's just a reliever of stress, and procreation! All that utter nonsense is uncalled for! Why belittle any man if he is willing to do?! Don't make enough?! Stop comparing him to a white man, and everything would be alright! The system wasn't made to help us! It's there to hinder! That is why they either want a white man, or another woman to listen to her gripe about nothing!


If all you see is half nakedness around you and you see people getting attention from it, some people will give in and do it. Asking questions to a already known factor only try to defeat a statement! Why?! Trying to find a flaw in a flawless statement! That is feminists behavior! Accepting the answer is agreement, and glorification of such a good thing! You ask a question because you only doubt what a real man is, and probably never had one, yet you may have ran him away with such a doubtful attitude! That's feminism! Love togetherness not trying to separate what is bound by true love!


I'm not saying it's right but it's sometimes how it be. The idea that single women are sad and lonely is false. Actually single women tend to be happier and healthier than married women. They even live longer. Men just want us to feel like we are nothing without them so they can control Black women. No one said black women with attitudes are the worst individuals in the world that's what you all think and if that's how you feel then maybe some self evaluation is in order, it's not good to not like the skin you are in so I hope no black females actually feel this way. I've seen many different races of women who have "attitude" and their men don't seem to post how they should find other races to make them happy.


There's also people who are extremely body confident and just like to show their bodies too which is cool. The attitude comes from a dysfunctional home life with a bossy mother with no Man in sight. These new modern liberated Black women think they are above reproach and correction. She values her ass and hair above anything else. If she's in trouble for her actions she becomes a victim. She believes she is entitled to break the rules and law without any consequences. The (some) Black woman is a narcissistic group of children with titties.
Note to readers: I don't hate the Black woman…I understand her.

Beautiful black woman. We suppose to go through long days the everyday grind of being a black man then we suppose to come home and want to fuss and argue with our woman and if we don't we are weak. Mentally there is no rest for a black man and only black men understand this it's sad it really is it's mentally draining. Now I want you to imagine how some brothers that live in the south in particular must go to work deal with racism and the frustrations of that on a routine basis then get off of work and come home to a woman he knows has the mentality that is if theirs peace something is wrong they rather fuss. That man right there gets no breaks at all I been there I can tell you for a fact having experienced in a couple of relationships you really have no escape no rest and it's draining to your spirit.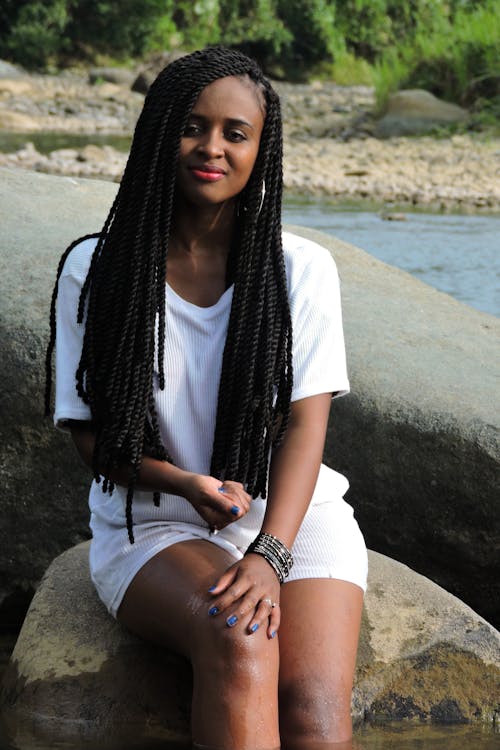 l have experienced this B.S. myself. Having a smart ass mouth and a toxic attitude doesn't make you strong; a strong Black woman is a woman who has weathered many storms without allowing it to destroy the goodness of her character. Too often men chose outward appearance and forgo what she is like substantively and then complain later bcz you never took the time find out who she was ..
But by the rules of the black community we are totally wrong. If we want peace and tranquility within our lives that's not where we will find it at least that's what we are told.
It's not even the facts of what they are saying or believe. It's the fact that they not even listening to themselves when they say it or actually think about their words.
We honestly suppose to sit here and tell ourselves we are weak men if we want to have peace and tranquility within our homes and relationships.
LET'S NOT FORGET THE FACT THAT THESE ARE THE VERY EXACT SAME PEOPLE WHO COMPLAIN THAT DOMESTIC VIOLENCE IS AT A ALL TIME HIGH IN OUR COMMUNITY. THEY ARE SAYING WE HURT THEM BUT THEY WANT CONFLICT YOU CAN'T MAKE THIS SHIT UP🤦🏿‍♂️ WHAT DO WE DO?