The media wants blood. Girls seem to like or should I say attracted to the gangsters in whichever format! the media is quick to get black women to turn on black men, they are too self centered to realize they are being used. The problem with this 20yrs ago when people started noticing rkelly my generation was still children so we didn't actually know what's going on…. a lot of us only knew about Aaliyah (sad but true) so it's a lack of knowledge that made people think rkelly is okay….ive never actually listened to his music so I can't say I really noticed anything until I had my son… then it was a lot!
Yes the outburst is a lot know but people need to really understand that anyone under 30 now would have been 10 yrs old when this started 🤷🏾 clearly too young to know What I don't agree with is only holding r Kelly to shame! It's about time everyone got called out! Regardless of colour… are youth have to be more important to us than music….where as a lot want to concentrate on those outside the black community instead of calling them ALL out! If it's wrong it's wrong.
It's More Accomplices In This Documentary Then Anything Get The Man Some Help Don't Pass Judgement Because There Is Men Out There Worse Then R Kelly. When men are saying……there's worse than r Kelly is actually shows the youth that no one cares…. in 2019 just get your block game up! You can support him if you choose but to victim blame or make out he's not that bad is damaging. Stop all of the outrage, he should have been locked up 20 years ago.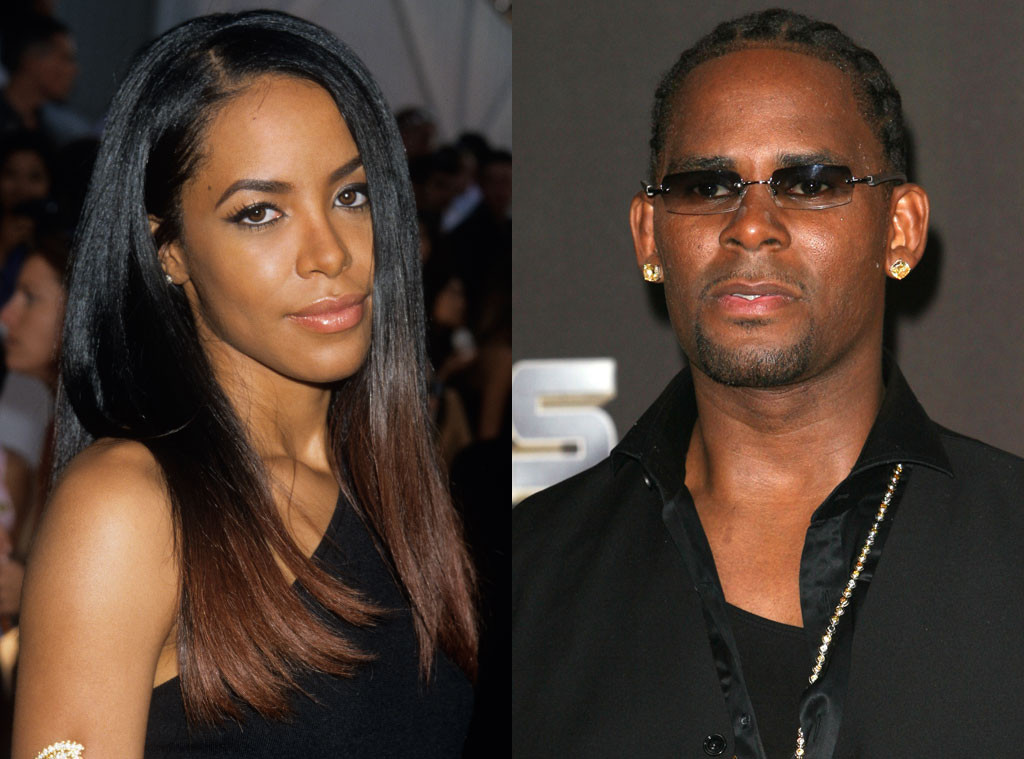 R. Kelly May have done some wrong things but I'm a mother and I'll be DAMN if any man touch my daughter and I not scream to the highest mountain and kill him. Every adult had hands in this mess and for a $ or fame chose to look the other way. Now these females are grown family then spent the $ and it's talk about R. Kelly he should have been taken out long time ago if felt like he was this monster. yes so true his adopted daughter from age 8 but ppl don't see that .
They say R Kelly is a monster No every parent was the monster. I hope ppl realize ppl do strange things for $. The Catholic priests are no better. They're not going after them . But ppl quick too bury a black man n I'm not sticking up for R Kelly bad behavior either. I call a spade a spade. If only Kap had got this kind of attention from black people for speaking up for them..He might very well be playing in the Play offs right now…..We are good at roasting each other, and terrible in supporting each other even when it is in our own best interest…….We are great tools in the hands of the master !!!! Kapernick is not playing because he has a busted knee shoulder injuries and in 2015 had one of the worst records in the nfl.
The white man gave us a hero who is doing nothing now but selling us sneakers. I know the facts doesnt matter to most of us. I think blacks are one of the easiest groups to manipulate and control. It's like we move as a unit on bullshit. We are totally reactive and emotional. We hop on bandwagons for acceptance, bow down to peer pressure and when called out we rely on excuses, scapegoating and weak justifications.
 Understand, mind control is real. It's not like the crazy movies where you go thru hypnosis and all that bullshit. It's a combination of media, television, drugs, alcohol, materialism, religion that are all weaponized. Ask yourself, how the fuck birdbox trend so hard? Why we so focused on R Kelly? Who put out the Dexter meme or the other bullshit that seems to flow thru our timelines. Believe me, it's way deeper than that. Just sit back and think why you hate the way you do, you may find out that you've been programmed.
And how come y'all so Eager to see another black man go to jail,, I mean really u mofos act worst then a bunch of racist ass white folks,, what y'all jealous cause he got money and didn't give yall shit? Real talk nighas gots to be the most bandwagon riding mofos on earth 🌎 i mean you mofos act like it's some type of gratification in seeing a black man fall from grace, u mofos cheered Bill Cosby shit on as white folks looked at y'all shaking their heads and seeing the disloyalties in nighas, real talk u nighas ain't loyal to shit but controversy.
I don't think R Kelly went out their looking for minors someone was bringing them to him, but u mofos didn't address that shit, I mean u mofos hate to see another black man with money or doing better then yall, a black man try to set up a business in the hood and u mofos will burn it down cause u hate to see another black person doing better then u, u mofos were conditioned to be pretty stupid, white folks again looking and shaking their head at how u mofos act towards each other but U call them Prejudice WTF,,
After 50 yrs u nighas haven't learned shit since Dr. King has Ben dead,, it's a damn shame how black folks LOVE ❤️ TO BE ANOTHER MANS JUDGE AND JURY, but u so quick to try and profit off your kids, or someone else's misfortune u nighas need a wake call.